A FAMILY HISTORY
Nestled in the fertile valley of the South West region of Mauritius, lies the renowned Rhumerie de Chamarel. This exquisite distillery is located near the "Coloured Earths of Chamarel", one of the most visited tourist attractions in Mauritius. As visitors make their way to the Rhumerie, they are treated to scenic views of vast plantations of sugarcane, intermingled with tropical fruits such as pineapples.
The Chamarel distillery has a rich history, deeply rooted in the Mauritian tradition of rum production. The Chamarel distillery is one of the newest in Mauritius. In 1996, the Couacaud family purchased the Domaine de l'Exil in Chamarel, where sugarcane is the main activity, grown on 220 hectares. After several years of consideration, the family decided in 2008 to build the distillery from scratch with the sole purpose of producing pure sugarcane juice rum, exclusively from the estate's plantations. Soon, the next generation joined the team and today the two eldest brothers are leading the way. This is how a great passion for Rhum was born at the Chamarel distillery.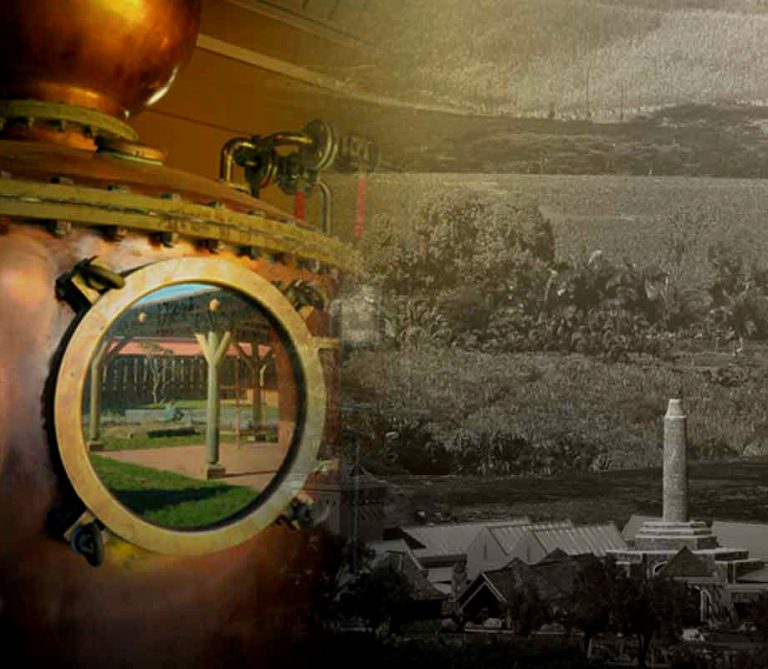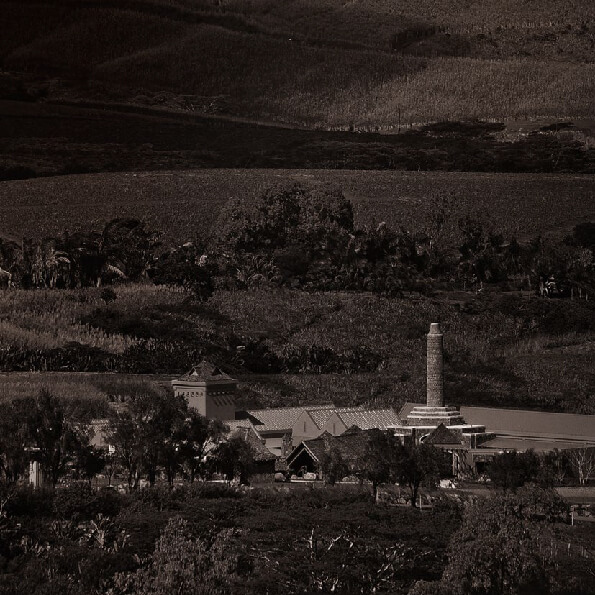 At the Chamarel distillery, we take great pride in crafting the finest rum using traditional methods and the highest quality ingredients. Our rum is made exclusively from the sugarcane grown on our own plantation, ensuring that only the best and freshest cane is used.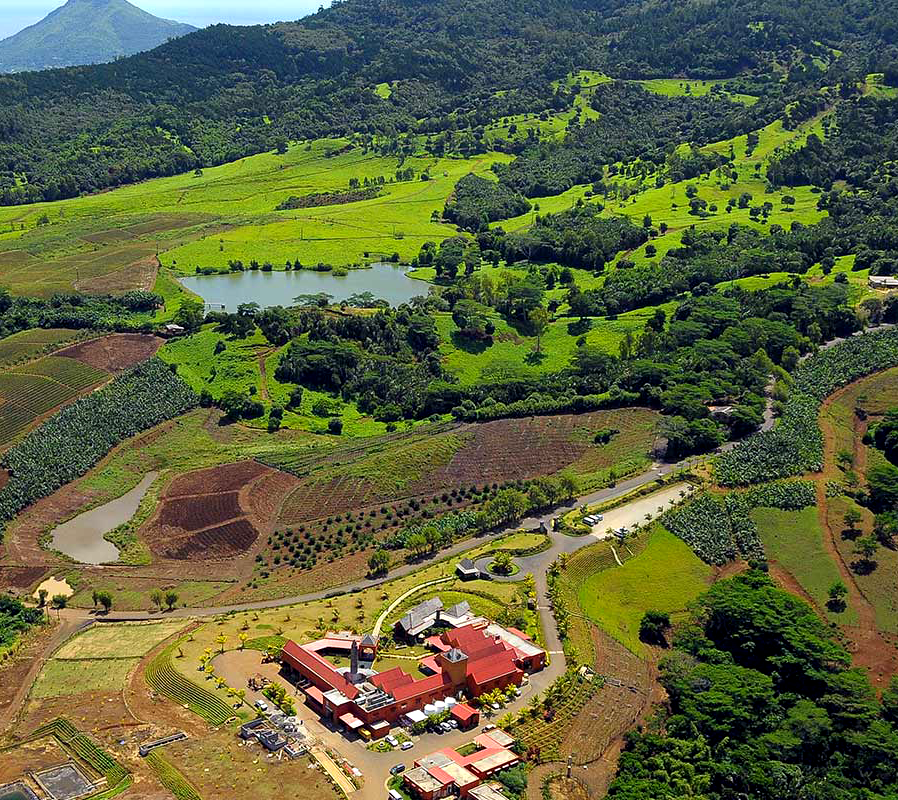 Our rum is distilled in small batches, allowing us to closely monitor the process and ensure the highest level of quality. We use a combination of copper pot stills and column stills to create a unique blend of flavors and aromas that are truly unforgettable.
But our commitment to quality doesn't stop at the distillation process. We carefully age our rum in oak barrels, allowing it to develop a rich, complex flavor profile that is sure to delight even the most discerning of palates.
In addition to our exceptional rum, the Chamarel distillery is also a destination for visitors seeking to explore the rich history and culture of Mauritius. Our distillery tour takes you on a journey through the entire rum-making process, from the fields where the sugarcane is grown to the bottling room where the finished product is prepared for shipment.
And of course, no visit to the Chamarel distillery is complete without a tasting of our delicious rum. Whether you prefer it neat or in a cocktail, our rum is sure to leave a lasting impression on your taste buds.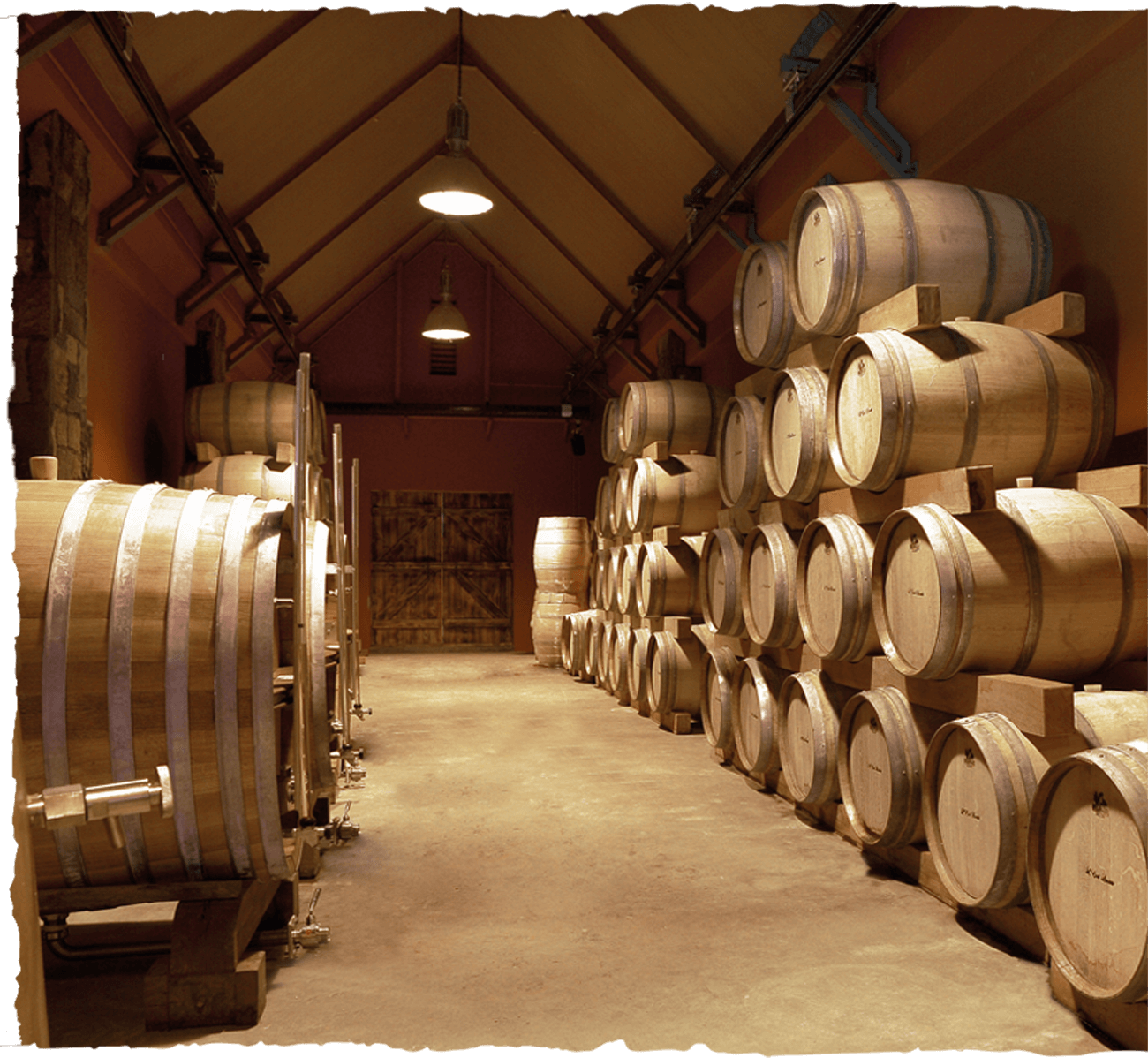 Come visit us at the Chamarel distillery and experience the beauty, history, and flavor of Mauritius like never before.