SUGAR CANE CROPS
La Rhumerie de Chamarel is one of the rare distilleries still in activity to cultivate its own sugarcane. They are carefully selected and grown exclusively for the production of the Chamarel Rums: here lies the first secret of its quality. The harvest is done by hand, without ever burning the crops, and extends between July to December. The identification of the various crops and their traceability will allow the Master Blender to select the finest lots for the White Rums and the Old Rums. The freshly harvested sugarcane will be transferred within 4 hours to the Distillery to preserve its freshness and aromas. The first pressed sugarcane juice will be filtered, then taken to 25HL stainless steel vats to initiate the alcoholic fermentation. Our selection of yeasts and our controlled parameters will allow the development of a unique aromatic bouquet.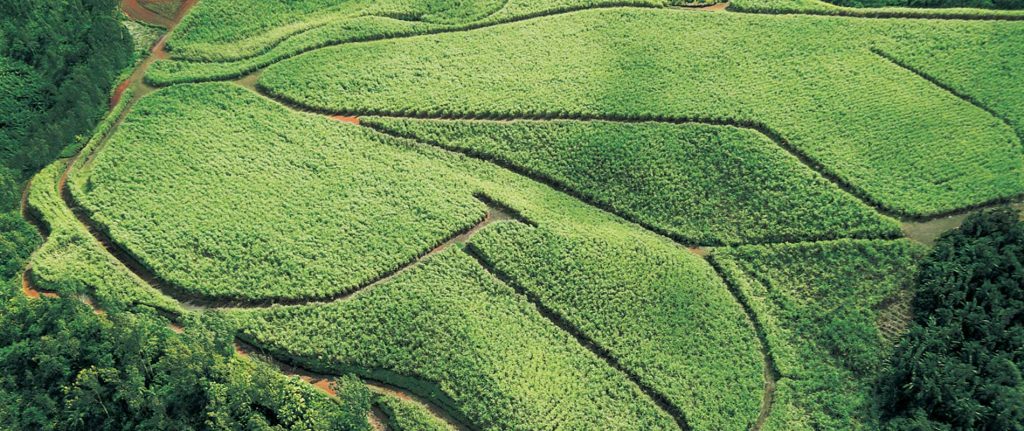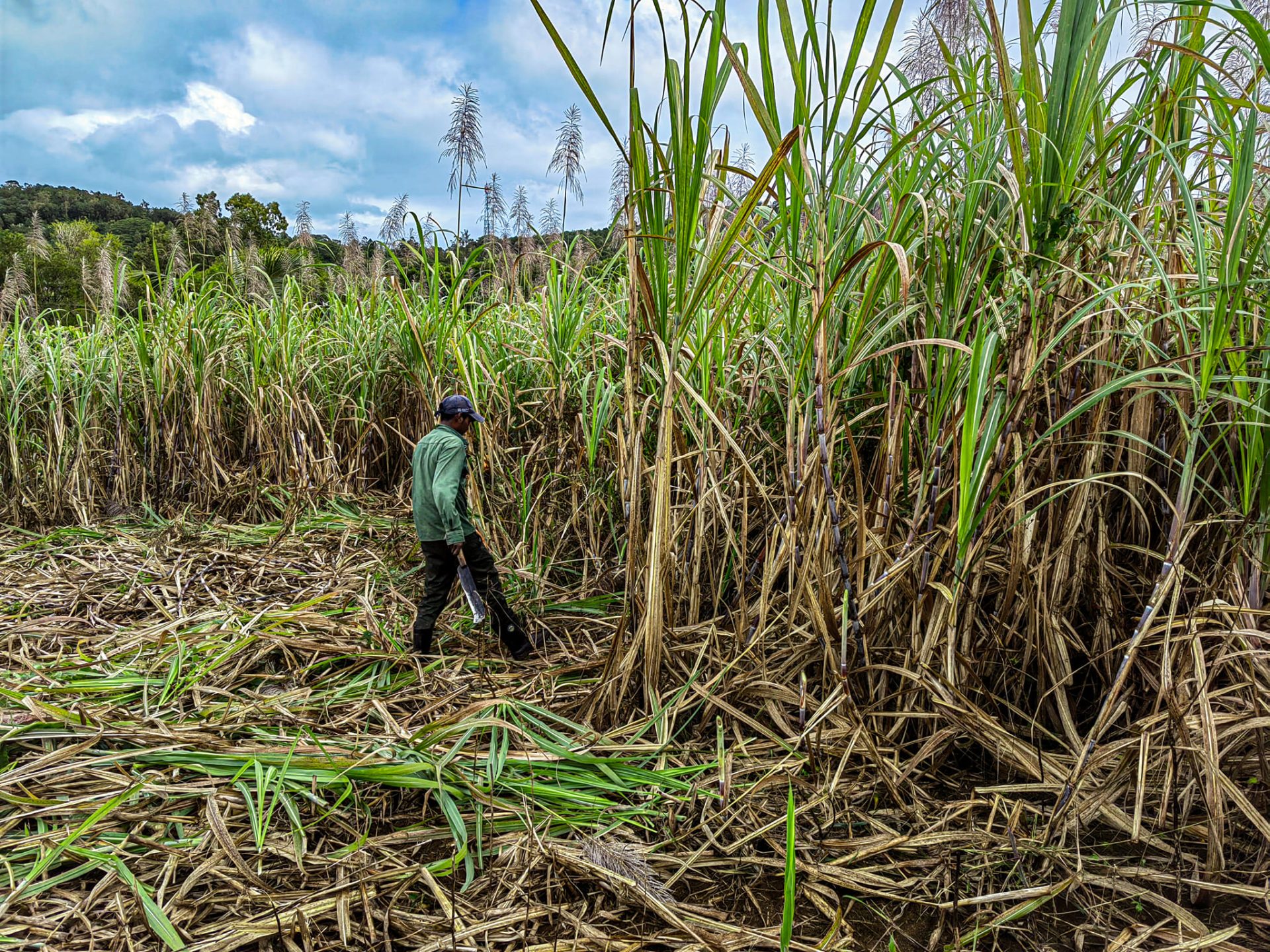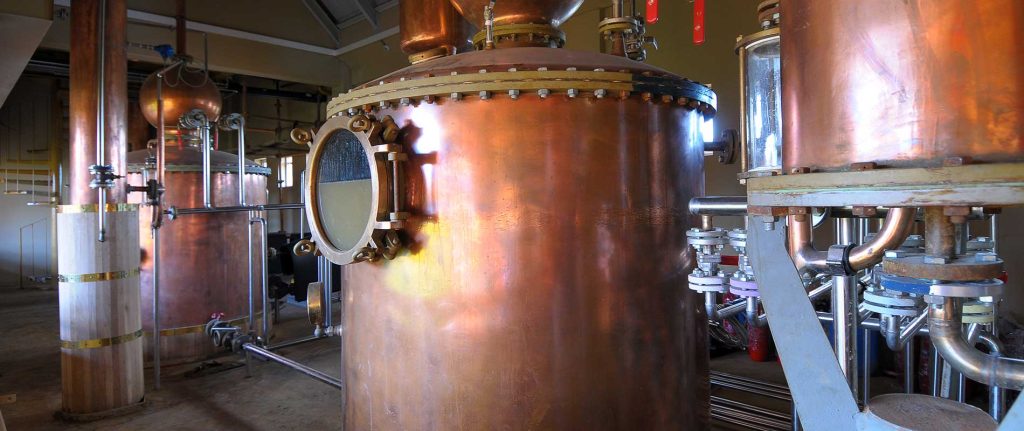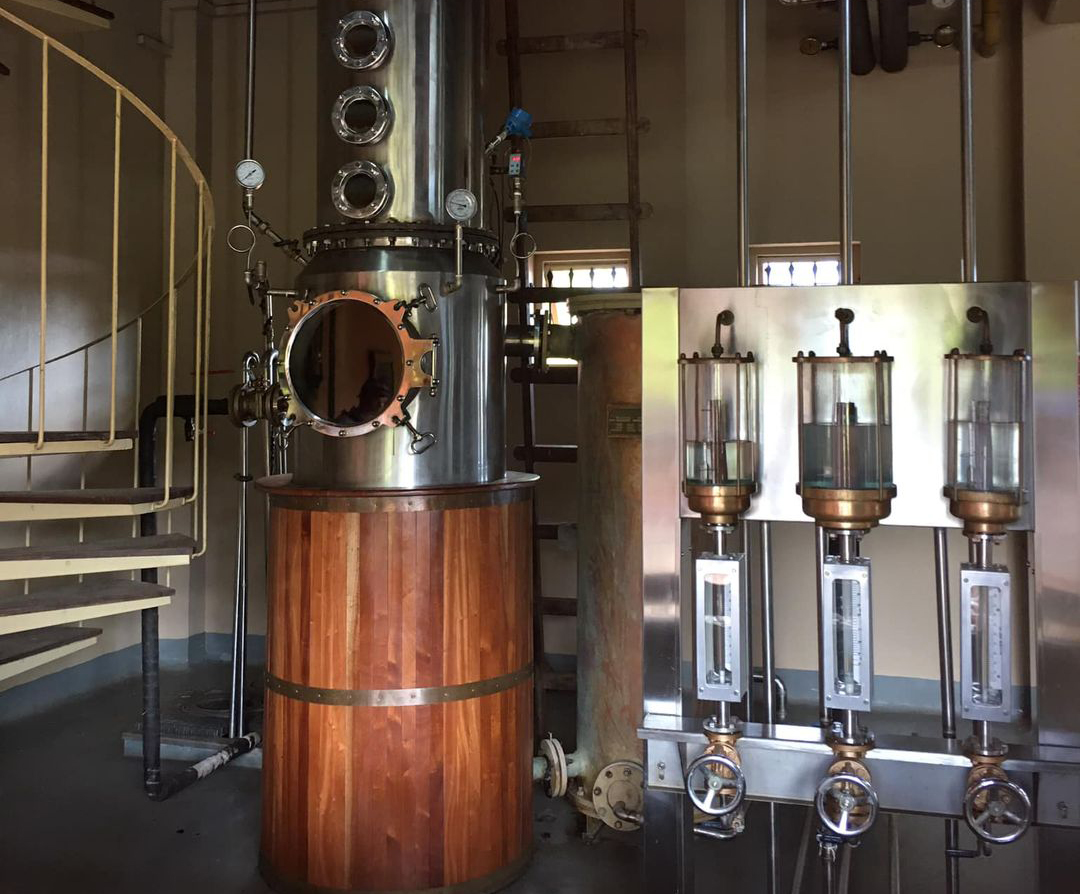 THE DISTILLATION
At the Chamarel Distillery, we have various means of distillation available thanks to the complexity of our devices. The White Rum will be distilled in a Barbet type plate column, entirely made of copper. This column allows the separation of heads, heart and tail, which guarantees an optimum quality. The Double Distillation Rum will be distilled in two 20HL copper stills, following the Cognac method. This distillation technique allows for a remarkable finesse. This process is very uncommon for Rum preparation, and makes it a unique product.
AGING
The rums from Distillation are stored in 14 stainless steel tanks for a minimum of 6 months. During this stage, the vats will be regularly and slowly stirred in order to eliminate the most volatile alcohols and bring more roundness to the Rum. The reductions are made with extremely pure spring water from a borehole near the Distillery and as slowly as possible so as not to change the characteristics of the Rum.
During this stage, the rums will exchange with the wood and the atmosphere. Climatic conditions will play a very important role and the share of angels is estimated to be between 5% and 8% depending on the year and the barrels. At the end of aging, the different barrels will be selected and assembled by the cellar master in a 60 HL oak barrel in order to guarantee perfect homogeneity before being bottled.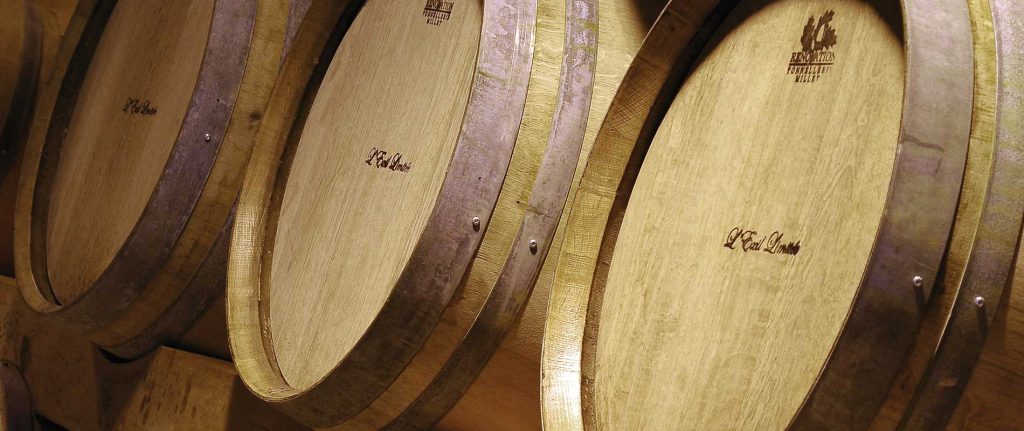 The harvest is still done by hand in order to make a careful selection, without ever burning the canes. The proximity of the fields to the mills of La Distillerie guarantees the greatest freshness of the juices and flavors. The identification and traceability of these different harvest batches will then allow the cellar master to make the best blends for the White Rums and the Rums intended for ageing.
The freshly squeezed cane juice will be filtered and then transferred to open 25 HL stainless steel tanks where fermentation will begin. This is an essential step for the aromatic development of rums. The duration, temperature and selection of yeasts used will determine the aromatic and taste profiles of future rums.